An Unparalleled Panoramic Setting
La Jolla Meeting & Event Venues
Memorable Moments by the Sea
No matter the reason you're gathering, we can ensure it will be inspiring and memorable at our La Jolla Shores Beach hotel overlooking the Pacific. Let our light-filled indoor and outdoor venues – along with our expert planners set the stage for a flawless event for up to 80 guests.
For a gathering that is as unique as your event, Cusp Dining & Drinks features two private dining rooms for up to 12 people, and offers decadent on-site catering for all of Hotel La Jolla's events.
'Tis the Season to Gather
Celebrate the holidays at our beautiful hotel, located in the heart of La Jolla. Whether you're looking for a private ocean view dinner or a tropical pooolside soiree, our beautiful venues set the stage for up to 80 attendees.
Lush Vibes. Poolside & Pacific Views.
Flexible Venues
Our 1,602 square feet of event space includes six A/V-equipped meeting rooms and the Hiatus Lounge – a lushly landscaped, 1,700-square-foot pool terrace with fire pits. This outdoor lounge offers comfortable seating and modern furniture and is available year-round for private events.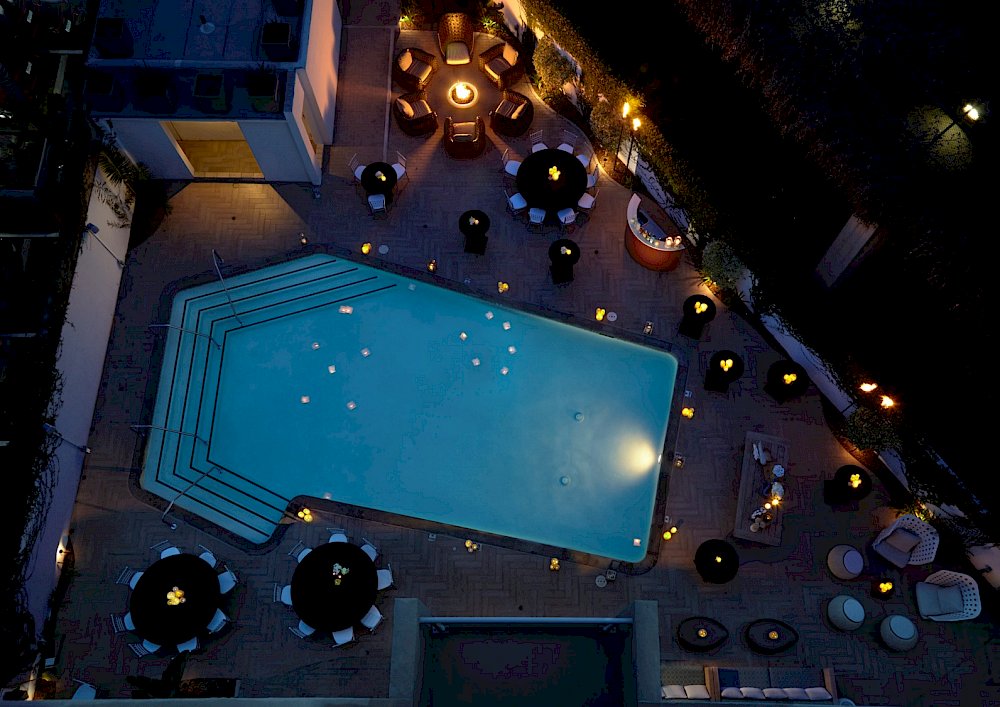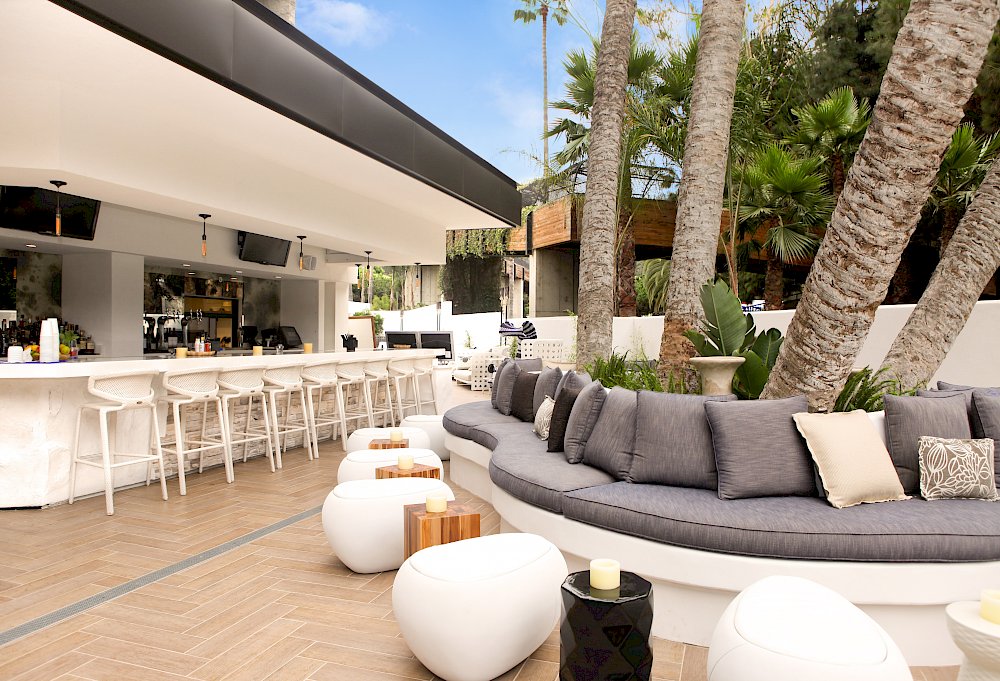 Capacity Chart
| Venue | Square Feet | Banquet | Conference | Square | Reception | School Room | Theatre | U-Shape |
| --- | --- | --- | --- | --- | --- | --- | --- | --- |
| Sunset Room | 960 | - | - | 48 | 72 | 48 | 80 | 30 |
| Sunset I | 504 | 36 | 12 | 24 | 40 | 24 | 30 | 15 |
| Sunset II | 456 | 24 | 12 | 24 | 30 | 24 | 36 | 15 |
| CUSP PDR | 416 | 25 | - | - | 25 | - | - | - |
| CUSP PDR I | 216 | 14 | - | - | 14 | - | - | - |
| CUSP PDR II | 210 | 12 | - | - | 12 | - | - | - |
| Sea | 216 | 18 | 6 | 6 | 22 | 10 | 24 | 6 |
| Hiatus Poolside Lounge | 1700 | 75 | - | - | 75 | - | - | - |